Skuttle Air Cleaners
High-Efficiency
---
Spray Humidifier
Skuttle Air Cleaner Models DB-25-16, DB-25-20 and DB20-20 are duct-mounted, high-capacity air filters designed to provide high-level air filtration in today's energy-efficient homes. The Air Cleaner is easily installed; filter cartridges slide in and out for quick, easy replacement.
How Skuttle Air Cleaners Work
Air cleaners remove airborne contaminants that enter a home through the return air ductwork of the heating and air conditioning system. Most media-type filters capture household pollutants by surface loading. (See the Standard Filter and Competitor's Filter diagrams below.) Skuttle Air Cleaners, however, contain extensive filter material folded into a series of 5-inch pleats. (See the Skuttle Filter diagram). Deep pleating permits higher particle collection over a longer period, with less wear and tear on the furnace.
Features and Benefits
High-efficiency, high-capacity filtration with minimal airflow resistance for longer furnace life.
Three sizes (25 x 16, 25 x 20 and 20 x 20) to fit virtually any furnace installation.
A tough, injection-molded thermoplastic door with a sporty S-curve to dress up any installation.
Deep-pleated, MERV 8 filter media to permit extended, high-volume service—from 6 to 12 months.
A six-month dial to remind homeowners when its time to check the media for possible replacement.
Sturdy, 20-gauge, zinc-coated steel cabinet, warranted for 10 years.
Pre-punched drill holes in the frame for faster, easier installation.
Dependable, high-quality products made in the USA

= Uses no electricity

= Environmentally friendly


Model DB-25-20
Model DB-20-20
Model DB-25-16
Model DB-20-16
High Capacity, High-Efficiency Air Cleaners
Standard Filter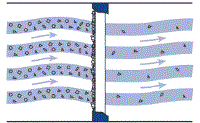 Standard, flat, surface-loading filter found in many American homes.
Competitor's Filter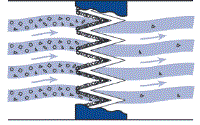 Competitor's pleated, surface-loading design.
Skuttle Filter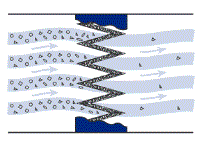 Skuttle's superior depth-loading design captures more airborne particles and last longer.