"Proudly serving your friends, family and neighbors since 1953"
Our company specializes in designing, engineering, and installing complete comfort systems for owners of existing homes and buildings just like yours. We take special pride in the craftsmen we train and employ--a fact you'll notice immediately in the attitude and integrity they bring to your job site. Our entire company works hard to make your experience with us hassle-free and enjoyable. Should we make a mistake, we will do everything in our power to correct it to your satisfaction.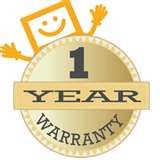 WARRANTY OF OUR WORKMANSHIP
Smalls Plumbing, Heating & A.C. will provide a warranty on their workmanship for a period of one (1) year from date of final invoice for our projects. All materials and equipment shall be solely covered by the warranty provided by the manufacturer. If installed by Smalls Plumbing, Heating and AC we will take care of all warranty paperwork for you. Any labor or material costs associated with replacement of such items and not covered by warranty shall be billed at current standard rates.